Posted on November 14 2017
It was very exciting to have such a lovely article about Jennifer Anne in the HuffPost today. Our founder was interviewed by Nikki Thomas a regular contributor to the Huffington Post.  
Ahead of the launch of our wellness platform, Gratitude Cafe.Life on 1st January 2018, I am looking into all areas of wellness and one important area is Iook good, feel good.
Yes we mention the importance of nutrition but it's also making sure that you wear the clothing that feels good to you. Items which fit properly and are elegant and comfortable, especially when you are working those long corporate hours.
It's proven that wearing well-fitting clothes that look good automatically spikes your confidence.
I met Jenny Ison a few months ago at an event in Royal Exchange and from the moment I met her I felt we clicked.
She looked stylish, she clearly knew her way around the City and as we discussed Jennifer Anne I really loved what she was doing.
Jenny was a city lawyer turned designer but that wasn't what blew me away. What I loved was the reason for her collection. She creates stylish, elegant clothes for "grown up, petite women".
As I spoke to my friends and colleagues after meeting Jenny I realised that the only time women tend to wear clothing that fits properly is usually a wedding dress, and we have all heard how many times that makes people feel $1 million.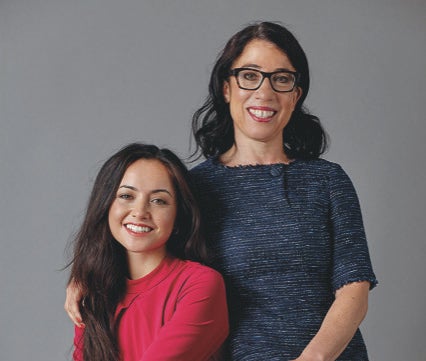 I personally have the opposite problem, I have pretty long arms so when it comes to buying clothes my frustrations lie in sleeves. It got me thinking, I only complain about one particular item of clothing. How do my petite friends find a whole outfit? The responses varied between buying clothes and getting them altered, to the endless headaches of never being able to buy things online and guaranteeing them to fit.
Jenny's collection sounded like a god-send.
As Jenny told me when we met:
"Petite women have had a very limited choice of clothes available to them - the petite clothing market is on the whole aimed at young girls/women or quite frankly has pretty frumpy clothes on offer. This brand has arisen out of the recognition of a real need for high-end clothes that are designed from their very beginning to fit and suit the frame of a petite women.
It is not just a question of sleeves and trouser legs needing to be turned up, petite women are continually faced with clothes that are not correctly proportioned for them at all. We have some fabulous clothes in our collection that make petite women look very elegant and superbly dressed. "
Given that this wasn't just a business but a way of life. A purpose.
I asked Jenny a few questions so you get to know her better, get an idea of her design style and know that there really is a collection tailored specifically to the petite woman out there!
1) What was your inspiration to set up your own business?
I had worked for most of my career as a lawyer and with a height of just 5'1" had always struggled to find clothes that would fit well and look good. It is amazingly hard for petite women to find up grown up quality clothes. The idea gradually took route that I could do something about it and ready for a change from the law, I considered first sourcing petite clothes and selling them through an e-commerce platform. However, there was so little around of the quality and design that I would want to wear myself that I decided instead to start my own brand. In this way I could achieve exactly the aesthetics and design I wanted and be one hundred percent certain of the quality of the fabrics, the design and the production.
2) Have you ever had days you have wanted to quit? What has propelled you to keep going?
I think most entrepreneurs have had days when they put their head in their hands and wonder what on earth they have got themselves into. But I have never seriously considered quitting, I am passionate about my label and the positive response from petite customers, who are so delighted that at last there is a high-end brand that puts them first and provides them with clothes that make them look fantastic, spurs me on.
3) What do you wish you knew back when you started that you know now in your business?
4) Where do you see Jennifer Anne in 5 years?
Wow five years that is a really a long time considering the brand is only eight months old. I hope that the Jennifer Anne brand will be the go-to premium brand for petite women in the UK and beyond, definitely across Europe and hopefully further afield too.
5) Where can people find your wonderful designs?
Currently the clothes are sold online at www.jennifer-anne.co.uk. The Jennifer Anne range is also stocked in Gallery 5, a boutique on Upper Street in Islington, London, UK.
If people want to try on the clothes before they buy they can either make an appointment through the Jennifer Anne team to try on the clothes in very elegant fitting rooms at the Caroline Randell shop in Wimbledon village or depending on their location, they can make an appointment for the clothes to be brought to them at their home/office to try on (there is a small charge for the home/office service but appointments at Wimbledon village are free).